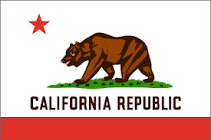 THE 2017 FALL WEST COAST TOUR
FRIDAY NOV 10th 7 PM
GARDENA FIRST MISSIONARY BAPTIST
Gardena CA
SUNDAY MORNING NOV 12TH IS CURRENTLY OPEN BUT WE HAVE SEVERAL CALLS OUT, HOPEFULLY WE WILL BOOK THIS DATE AND WILL UPDATE THE SCHEDULE THEN , MOST LIKELY IN THE SO CAL AREA
SUNDAY NOV 12th 6:00 PM
Yucaipa First Assembly
Yucaipa CA
" Songfest " with guest singers.
NOV 16th THURSDAY 11:30 AM LUNCH 12:30 CONCERT
GLENDORA GRACE CHURCH
GLENDORA CA
NOV 18th SAT 6:00 PM
CALVARY BAPTIST
LA VERNE CA.
NOV 19TH
SUNDAY MORNING
10 :00 AM
CHRIST COMMUNITY CHURCH
MORENO VALLEY CA.
( IF YOU LOVE AN OLD TIME CHURCH SERVICE AND GREAT MUSIC , COME EARLY )

6:00 PM
Orange Ave Baptist Church
1853 W. Orange Ave.
Anaheim, Ca.
NOV 22ND WEDNESDAY NIGHT 6:30 PM
LIBERTY BAPTIST CHUCH
MORENO VALLEY, CA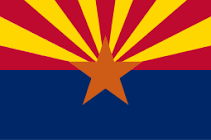 NOV 26TH SUNDAY 10 :00 AM
STARLIGHT PARK BAPTIST CHURCH
PHOENIX , AZ


NOV 26TH PM OPEN
THE PM DATE IS STILL OPEN ON THE 26TH IN ARIZONA. WE HAVE SEVERAL CALLS OUT AS WELL BUT NOTHING IS SCHEDULED, IF YOU WOULD LIKE TO BOOK A SUNDAY PM DATE ON THE 26TH , LET US KNOW.
CALL (405-202-8654 )