Who is Steve Weatherford ?
Steve Weatherford was born in 1961 in Akron Ohio. His parents were working at the Cathedral Of Tomorrow with Rev. Rex Humbard at that time. Out of that time his family was there came groups such as the Cathedrals and the Imperials along with several others.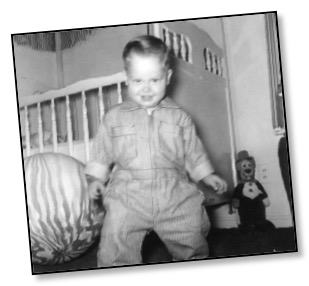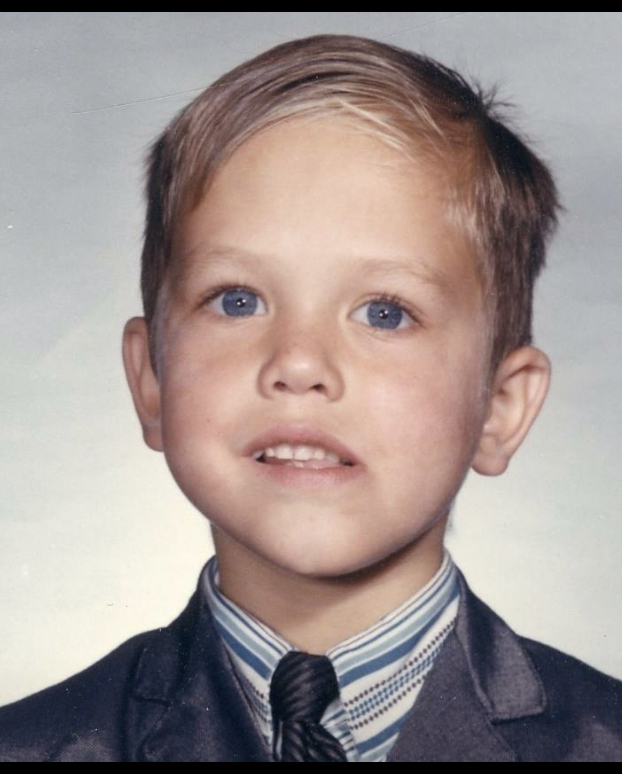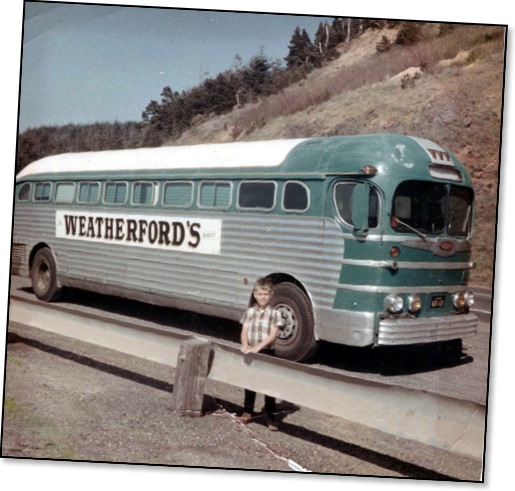 Starting in 1964 -Steve traveled full time with the group singing a few songs each night.
The 70s brought more changes with Steve becoming full time member of the Weatherfords on July 4th 1976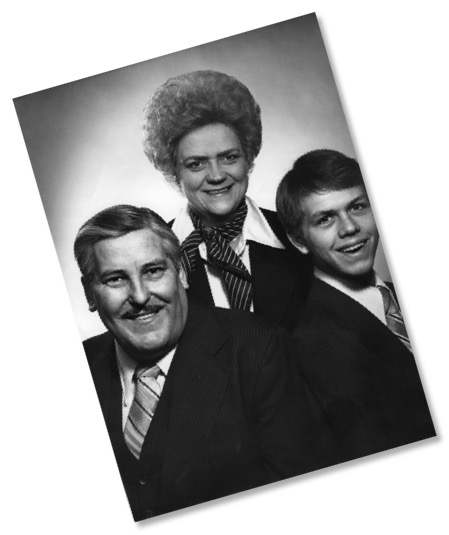 On into the 80s brought more changes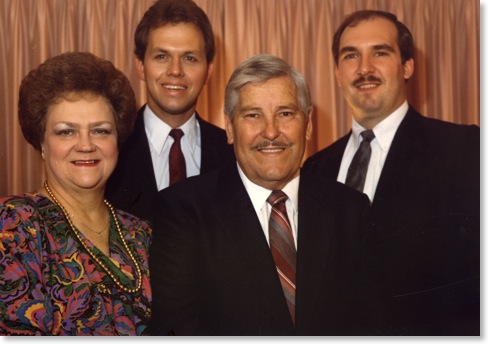 Lily Fern , Steve , Earl, MIke Allen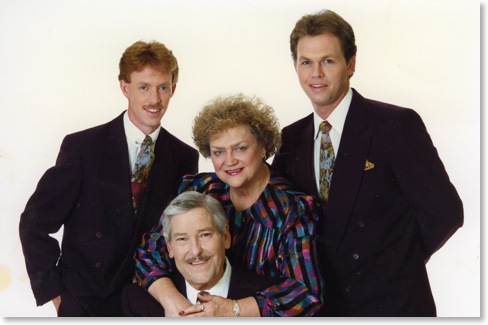 Kenny Payne , Earl, Lily Fern, Steve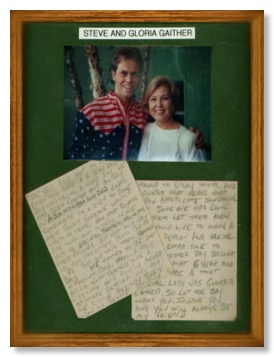 The 90s saw Steve being a part of the award wining Homecoming Videos,
Seen are Steve's original notes and a photo with Gloria Gaither and the RIAA Platinum Award for his part on the " Old Friends " video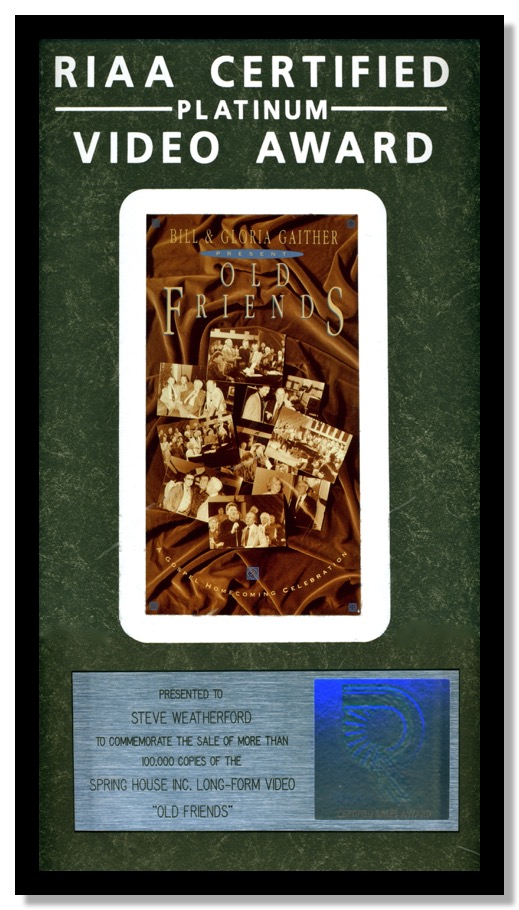 Appearing at the National Quartet Convention with former members Armond Morales and Henry Slaughter ( not pictured ) was a highlight of the 90s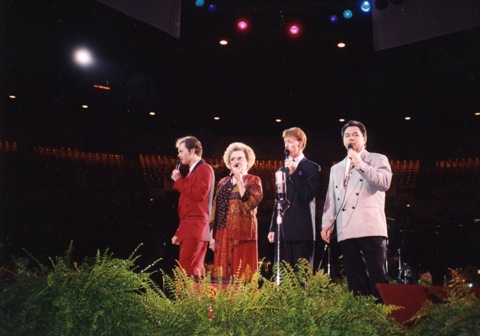 Spirit Of The West . album produced by Steve Weatherford, The First Weatherford Live recording.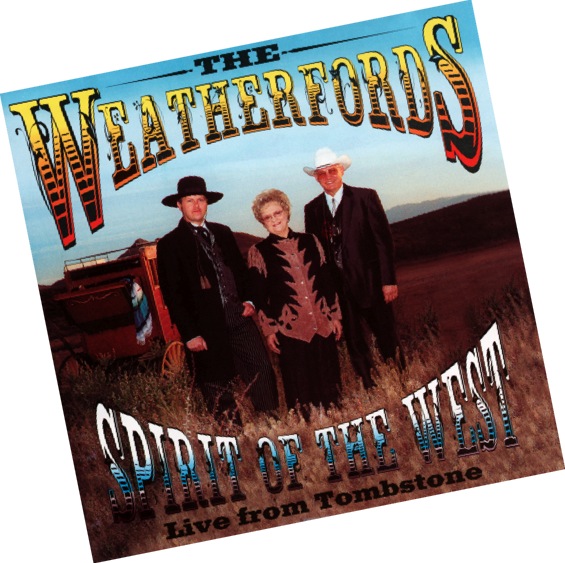 With the retirement of Lily Fern Weatherford in May of 2013, Steve has continued to tour as a solo artist using the skills he has learned from years of music and ministry.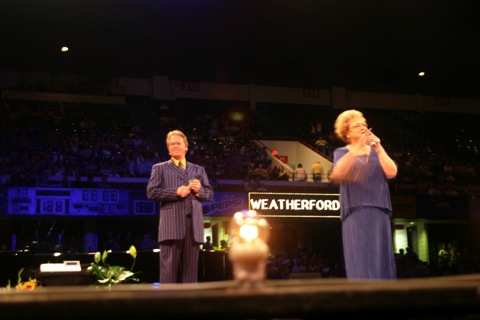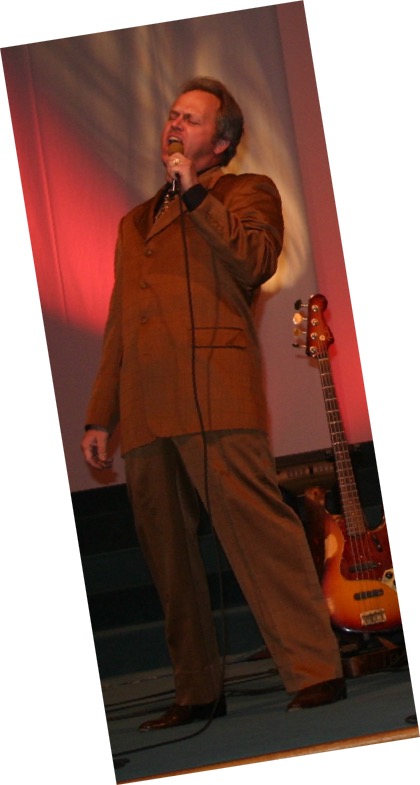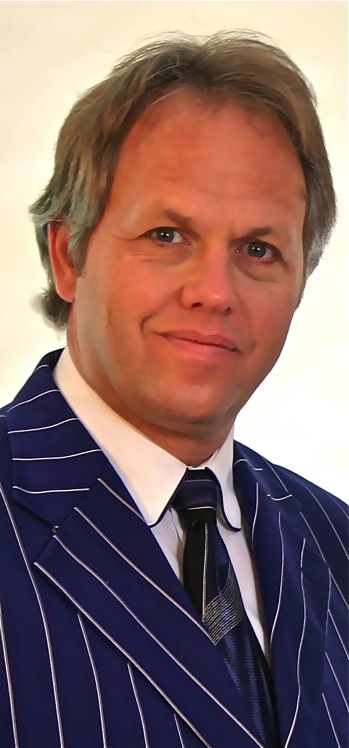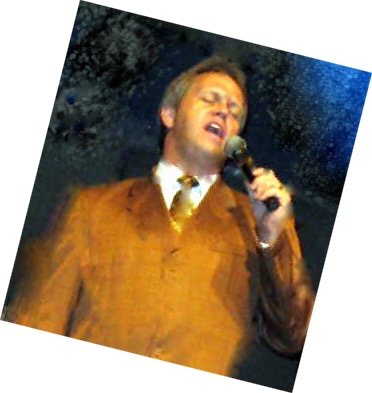 See Steve on You Tube
An older interview
with Steve & Rob
Yet another fun interview
Steve with the Weatherfords and the Cathedrals 1991
Some of the folks I have been blessed to know along the way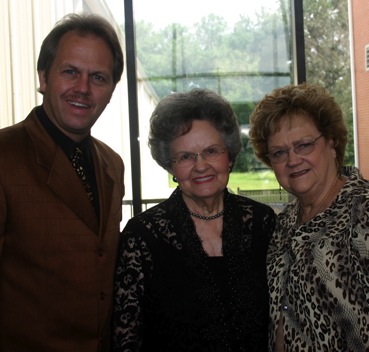 Steve Eva Mae LeFevre at Macland Baptist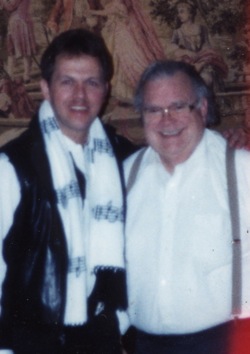 Doug Oldham at his home in Lynchburg VA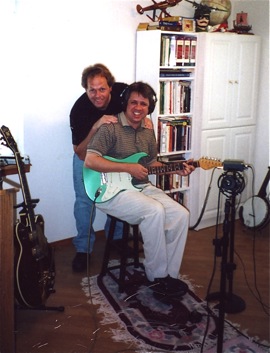 Guitarist Larry Carter in my Home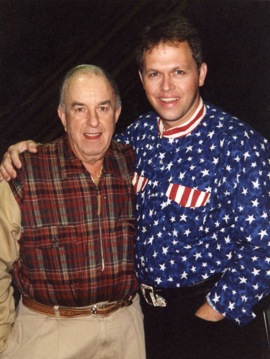 Former Weatherford Quartet member George Younce and Steve at a Homecoming taping.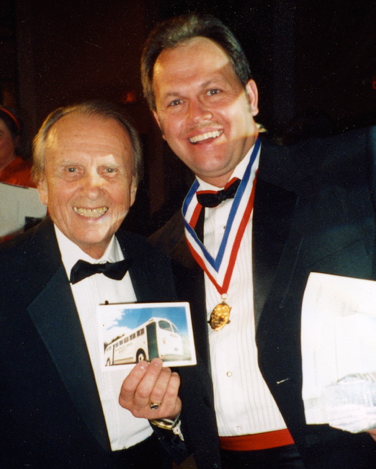 Mr. Gospel Music James Blackwood at the SGMA Hall of Fame awards banquet at Dollywood , TN
looking at a postcard of the very first tour bus.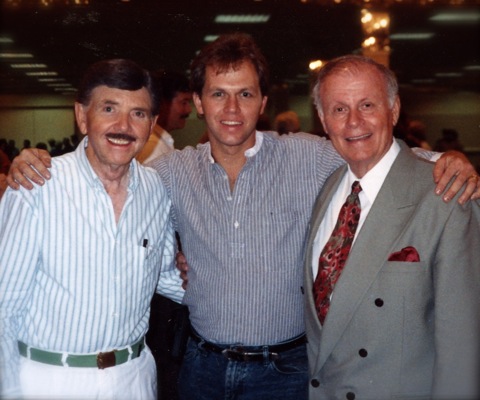 Two of the greatest Gospel singer ever , and Me, Jake Hess and Glen Payne at the Grand Ole Gospel Reunion Greenville SC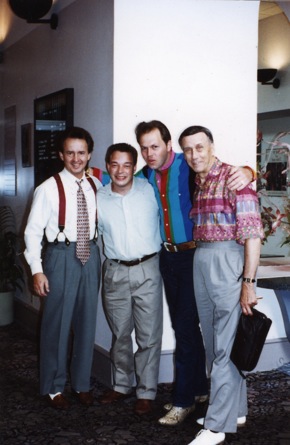 Robbie Hiner , Anothony Burger, Steve Weatherford and former Weatherford Quartet member Henry Slaughter during a Homecoming Taping ( Hotel in Anderson Indiana )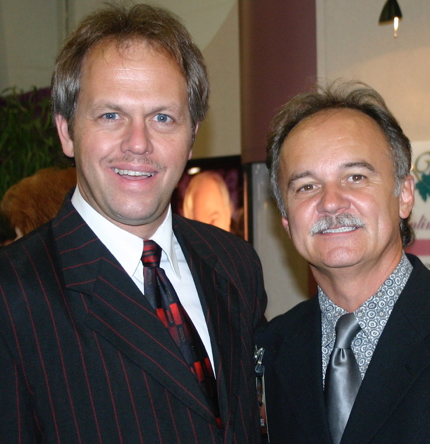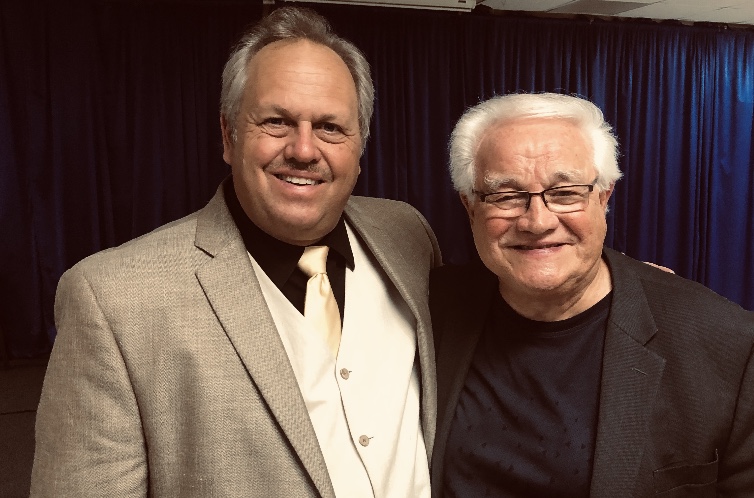 One of my favorite tenor singers and was bless to sing with him one time
Mr. Jimmy Fortune ( former member of the Statler Brothers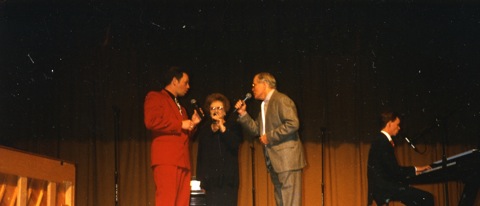 Steve , Lily Fern Weatherford, Calvin Newton and Kenny Payne

My Family , Skylar , Standalee and I

My lifetime of music has led me to some wonderful places and I've met some great people as these photos show. I look forward to the times ahead continuing to bring quality Gospel music where ever I'm invited. "Big or Small " Getting to be with my family is a blessing I cannot begin to tell you about. It's such a joy.
My desire is to continue to sing and tell people about the joys of being a Christian, how God can meet your needs, and that God is good.